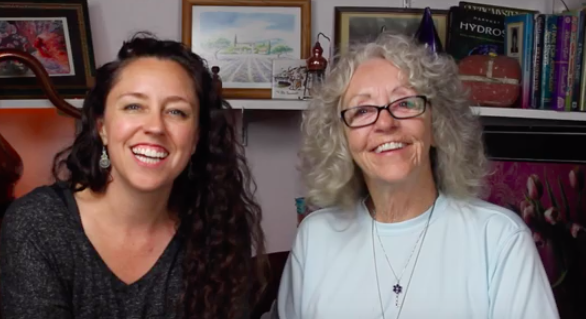 Ready to become a confident Aromatherapy Practitioner?
Gain the skills to safely and effectively use essential oils to help yourself and others with our Aromatherapy Practitioner Course Spring Immersion Program.
This Immersion starts on February 1st, 2021. 
Enrollment ends on January 29th. 
Now is a great time to learn aromatherapy.
Join us for a focused study of aromatherapy – from what essential oils are, to how they work, and most importantly: how to use them.
In addition to learning how to use aromatherapy to help others, you'll also gain insight on what you can do to take care of your immediate health during this time. 
In addition to weekly lessons, monthly live calls, and new webinars, you'll also be supported in building on your own holistic healing practices.
The only way to help others is to first learn to help yourself.
We want to help you do that while learning the art and science of aromatherapy. 
Enrollment for this Spring Immersion will end on January 29th at 8pm ET.
After enrolling, you'll receive a package of materials in the mail, which you'll need to complete the course.
You'll also get immediate access to the online materials for this class, so you can get started as soon as you join our aromatic family.  
In this Spring Immersion Program, you'll gain:
A 300-hour certificate for our Aromatherapy Practitioner Course—and the ability to sit for the ARC exam to become a Registered Aromatherapist

, should you choose. All students who complete our course are designated Aromatherapy Practitioners

. 

More confidence in learning the chemistry of essential oils, how to use essential oils safely, and how to help others with aromatherapy.
A family of fellow practitioners to study with and learn from.
Guidance from experienced mentors who have been in this field for over 50 years combined.
Lifetime access to this program and the learning materials, so you can complete the course on your own time. 
What Students Are Saying:
So thankful for my Atlantic Institute family! They are so well-rounded and very supportive of my role in the aromatherapy community, bridging the gap between traditional aromatherapy and educating via the MLM model. Definitely not your cookie cutter, cut & dry aromatherapy program.
When I was scouting out a school for my aromatherapy education, I looked far and wide. I was looking for personal attention, mentoring, and an education that would be solid, and most of all a teacher that would be well-skilled in the art of aromatherapy. I talked to Sylla on the phone and really liked what I heard. The opportunity to study under an aromatherapist of her caliber sealed the deal for me.
I gobbled up the material and found it to be exciting and challenging. Sylla was always there when I needed her. 
I cannot say enough about the quality of education I received under Sylla and the Atlantic Institute. When I was part of the program, I did not feel like just another student. Sylla made me feel like family. And even though I am a graduate, she still treats me like family. She is a lifetime mentor, and that in and of itself is good reason to be a part of this program.
Before I began my formal aromatherapy education, I researched quite a bit and had done a lot of self-study before I realized I needed mentorship. I had taken the Tisserand Institute webinars, watched EOU's videos, read as many books as I could but my approach lacked focus & direction. I knew that I needed a mentor but I also wanted a well-respected program that would prepare me for the ARC exam should I decide to become a Registered Aromatherapist.
I ultimately selected Atlantic Institute of Aromatherapy. It was actually the simplicity of the method (old fashioned binders of course material) and the self-paced nature of the program that appealed to me as did Sylla's nature & style.
Atlantic Institute has provided me with a really solid Aromatic foundation & prepared me for even more advanced studies. I felt confident pursuing an Advanced Aromatic Medicine diploma and registering for the ARC exam. I feel grateful to be a part of the Atlantic Institute "Flamily".
Spring Immersion Schedule
Lessons Start February 1st
Week 1 – Introduction
Week 2 – History
Week 3 – Tools
Week 4 – Integration Week | Live Call | Essential Practices for Aromatherapists Webinar
Week 5 – Chemistry
Week 6 – Therapeutics
Week 7 – Physical Effects
Week 8 – Integration Week | Live Call | How to Build Bridges in Aromatherapy Webinar
Week 9 – Psycho-Aromatherapy
Week 10 – Treatment Methods
Week 11 – Blending
Week 12 – Integration Week | Live Call | Marketing Webinar
Week 13 – Safety
Week 14 – Practice of Aromatherapy
Week 15 – Case Studies and Research
Week 16 – Integration Week | Live Call | Advanced Aromatherapy Formulation Webinar Series
Weekly Lessons and Exercises
With each lesson, you'll receive a reading assignment from our course manual, a video study session, and an experiential assignment to do at home. 
Oil of the Week Assignments
You'll also learn a new oil each week with our Oil of the Week Exercises. 
In these exercises, you'll learn about a single essential oil and work with it in multiple ways. 12 will be assigned, and you'll get to choose 4 yourself.
Integration Weeks
This Summer Immersion has 4 Integration Weeks worked into the schedule. During these Integration Weeks, we won't be covering any new lessons, so you'll have time to catch up on the lessons you still need more time on.
You'll also get Live Q&As where we'll talk face-to-face to answer any questions you have on the course, your aromatherapy practice, or how to implement what you're learning into your life and work. We'll also release new webinars on specialized topics (see the webinar box below) during Integration Weeks. 
Bonus Webinars and Advanced Course
This Immersion will include the following Bonuses totaling $700: 
Essential Practices for Aromatherapists Webinar: How do you start and sustain your own holistic healing practice? Discover how you can build for yourself a solid foundation that can last a lifetime. 
($100 value!) 
How to Build Bridges in Aromatherapy Webinar: Unfortunately, aromatherapy is known for it's divisiveness, but it doesn't have to be this way. Discover tools to help you maneuver what can sometimes be uncomfortable conversations with those who practice or preach differently than you do.
($100 value!)  
Marketing for Aromatherapists Webinar: You've invested time and money in your education, but now you'd like to serve and be able to make a living. In this webinar, you'll learn the basics of marketing your business to anyone, so you can build on sharing what you love.
($100 value!) 
Advanced Aromatic Formulations Course: When it comes to actually making aromatherapy products for your clients, calculations, dosages, and application forms can be a bit overwhelming.
In this NEW course, we'll unpack what stumps most new students, so you can stop worrying about doing it right and just get on with doing it.
($400 value!) 
Completion and Certificate
To complete the course, you'll turn in 10 case studies as well as a research paper. You'll also need to pass the final exam. 
You'll receive a 300-hour certificate for our Aromatherapy Practitioner Course, and you'll be able to sit for the ARC exam to become a Registered Aromatherapist, should you choose. All students who complete our course are designated Aromatherapy Practitioners.
Even though the Immersion only runs through May, don't worry about not having enough time to do the work.
You'll have unlimited time to complete your case studies, research paper, and final exam.
Plus, you get lifetime access to the program.
The most important thing is that you feel supported in building a strong foundation to continue learning beyond our program and for the rest of your lifetime.
Enroll now and get these bonuses totaling over $1400!
These are only available as part of the Spring Immersion.
Enrollment ends January 29th, 2021 at 8pm ET.
Weekly Reminders

about study sessions and hands-on at home assignments to deepen your practice.

Monthly Live Q&A Calls

, where you can talk to Nyssa and Sylla about your wins, challenges, and questions on aromatherapy.

Digital Downloads of the Aromatic Spa Book and the Aromatic Mind Book ($80 Value!)
Kit of Essential Oils

and aromatherapy products from Upward Spiral ($100 Value!)

Lifetime Access to the Inner Sanctum Archives 

($200 Value!)

Bonus Webinars

: Essential Practices for Aromatherapists: How to Start (and Sustain) Self-Care, How to Build Bridges in Aromatherapy: Tools for Communication and Collaboration, and Marketing for Aromatherapists: Make a Living Sharing What You Love. ($300 Value!)

Foundations of Aromatherapy Online Course

($400 Value!)

Advanced Aromatic Formulations Online Course 

($400 Value!)
The Enrollment price for this course is only $1699.
You can pay in full (saving $150) or with a payment plan and get started for only $994 today.
Enroll Now