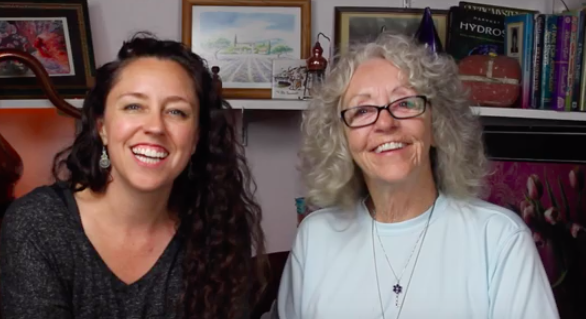 So you've heard that essential oils might be able to help you with your pain. The good news is, they can!
As aromatherapists and massage therapists, Sylla and I have used aromatherapy for pain relief for years—both in the treatment room and at home.
A while back, we covered aromatherapy and pain in the Inner Sanctum. We were talking the next day when Sylla said to me, "Hey, you know what? I forgot something."
She proceeded to tell me exactly what I needed to hear.
The thing is that while we can use aromatherapy for pain relief, and while it can help us tremendously, it is only one small part of the healing experience. What my mom shared with me is something that she has learned through her own ongoing healing journey. It really helped me shift my thoughts on my own injury—which is a relatively new part of my experience.
Below this video, you'll find a list of essential oils that you can use for pain relief. If you don't have any of these oils, consider the ones you do have with analgesic, anti-inflammatory, or rubefacient properties. Be sure to learn the safety of the oils you are using. We recommend always using them diluted (about 15 drops per ounce of carrier oil)—especially since carrier oils have healing benefits, too!
A few oils that may help reduce pain:
Anti-inflammatory oils to reduce swelling and inflammation:

Bergamot, Cedarwood, Clary Sage, Frankincense, Ginger, Lavender, and Patchouli

Analgesic oils to reduce pain:

Eucalyptus, Lavender, Peppermint, Rosemary, and Sweet Marjoram

Rubefacient oils to increase circulation:

Black Pepper, Eucalyptus, Ginger, and Peppermint
Now your task is to make yourself a pain blend.
Get a sample from the Inner Sanctum Library of a recipe Sylla uses for her pain here.
Let us know what you used, how you used it, and how it worked for you. Did this video help you reframe your pain in a new light? Let us know by leaving a comment below.
Want to learn more? Join us in the Inner Sanctum Library and get started on your healing journey today.